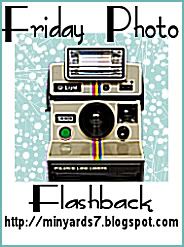 My husband and I took a little 2 night getaway back in the summer of 2005 to Seattle, Washington. We were in WA. for a family vacation and his parents were kind enough to watch our kiddos for us. One of our excursions was dinner at SkyCity restaurant which is of course at the top of the Seattle Space Needle. We had a beautiful sunset dinner with great views of the city and the water. We even got to see the city lights at night that were absolutely breath taking! It was a very memorable experience. Before our trip I exercised like a maniac to fit into this little black dress. I lost 5 pounds and managed to get a fairly decent tan. I was also only 26 at the time and cared more about how I looked. Here I am on the observation deck of the Space Needle....
Fast forward to winter 2010 and here I am once again on the observation deck of the Space Needle... I didn't exercise, I didn't tan. I am just a mom who has had 4 babies who really doesn't care what anyone thinks anymore! I guess this is how it is to be in your 30's. :-)
See more Friday Photo Flashback
here.