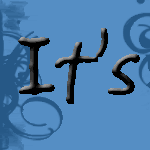 More adventure....
More cuteness....
More of this (unfortunately)....
And more protection for their sister and mama!
19 weeks
Everything is going great. Baby boy looks healthy and was very active today. The doctor had a hard time doing his measurements as he squirmed around so much. There was no mistaking his boyness, that is for sure! I will post ultrasound pictures and video clips soon. I am to tired to work on that at the moment.
At any rate, looks like there will be another Hunter boy to carry on the family name. My daughter was of course sad and I was a bit bummed as well. But, I also realize I am blessed to be having a healthy baby and know that God above all knows better than I what I need.