With summer in full swing most of us will be looking for ideas to keep summer fun and free! We all sometimes need a break from the endless days of play and work that come with being home without the schedule of school (unless you school year round like us). This summer we are enjoying several "free" things in our area that should be able to be found almost anywhere. So, here are 5 creative ways to enjoy summer but not break the bank.
1. Local Library's Summer Program
- Most libraries offer some sort of reading incentive program or classes or story time that are free of charge. It is a great way to continue learning during the summer months and yet the children have fun and get out of the house with other children too. This summer our library is focusing on science. My children are listening to the book "How to Eat Fried Worms" and doing lots of rocks, animals, and caves lessons. This week we even get to enjoy a visitor from a local state cave that is bringing exhibits with him! It isn't too late to check out your local library!
2. Community Servants
- Most of your banks, post offices, police stations, and fire houses love to have children visit. It is easy to take a "family" field trip. Just give them a call, tell them what you are looking for, a tour of the building and vehicles and a lesson about what all their job does is a great place to start, and see what they say. I have never had them say "no". And you can even stretch this idea farther by scheduling the tour a week or so out and spend the week reading books and studying about the place you are going and then making a nice treat basket for the community servants that work there.
3. Splash Park
- These little hidden gems of summer fun are literally "springing" up all over the place in recent years. We even have one (in the larger city about an hour from me) in front of a huge strip mall where I live! Most of the time these are free and offer lots of fun for a wide age range. You might have to do some "digging" or call your city or ask some friends but I bet you can find one pretty close to where you live. Who knows you might even find one at the mall!
4. Local Animal Shelter
- A fun morning can be spent touring your local Humane Society or animal shelter. If you call ahead it may be possible for your children to help with walking the animals or even just playing with them and offering some attention.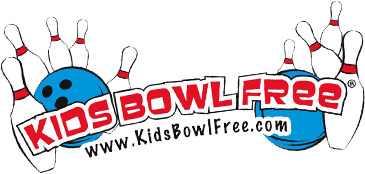 5.
Bowling -
While most of the time this isn't a "free" event this summer you can use this website to find numerous bowling alleys that are offering free bowling for kids.
Kid Bowl Free
is an easy to navigate website that will show you all the alleys in your area that are participating in the program.
Do you have any other free summer fun ideas that will get us all out of the house and making memories? Please leave a comment and share with us! The more ideas the better.